About Us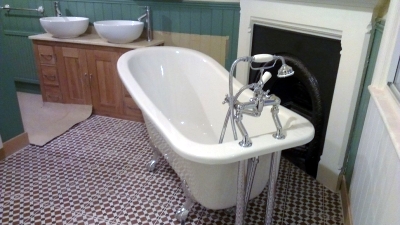 Home Maintenance Service has offered excellent bathroom and kitchen design services to Norwich and Norfolk for over 20 years. During that time we have provided quality services and products. Much of our work is gained through repeat business and word of mouth recommendation. We offer full bathroom design services using the latest CAD technology and software to provide 3D renders and models providing you a clear vision of your preferred design.
Over the years we have developed a great local reputation as both Norwich Plumbers and as bathroom design specialists. We are enthusiastic as well as professional and we can transform your current bathroom suite into the bathroom of your dreams!
Home Maintenance Service can also provide full kitchen design to the Norwich area. We will be happy to call you to discuss your design vision and see how we can make it a reality!
Not only do we offer fantastic bathroom and Kitchen design and installation services, we also provide plumbing services second to none. If you are fed up with a leaking tap or would like better water pressure for your morning shower then we provide a quality plumbing service throughout the Norwich area. Give us a call on 07889 039729 to discuss your problem, so that our friendly staff can provide advice and arrange a visit.
When a plumbing emergency occurs, you need help as soon as possible, water damage can spread quickly and can cause massive problems very quickly. Getting a professional to sort out your plumbing issues will help keep costs to a minimum. Plumbing issues can be very stressful, which is why our emergency call out plumbing service will be there for you when you need us!
We are professional in our workmanship and have experience in all aspects of plumbing including Shower installation, repair and maintenance. We can have a quality power shower system fitted and functional within a few hours and for peace of mind all goods and workmanship is fully insured. So contact us for more details about getting the perfect shower installed for you today.
Home Maintenance Service is also fully equipped to provide full support and supply a range of electrical services and solutions throughout the Norwich area. Our electricians and plumbers are fully trained and experienced. We are more than capable of installing specialist lighting and heating within your home. We can provide electrical services for both installation and repair and having someone who can gauge both plumbing and electrical damage can be useful should flooding occur.
Specialist lighting and under floor heating are becoming much more common place within bespoke bathroom design, and can really add something special to a completed design. Our experience and affordable rates plus quality service mean that we will be your first choice for maintenance and installation throughout the home. Call us today on 07889 039729 or alternatively 01508 578676 to discuss your project and arrange a home visit if required.